At the annual Summer Clubshow of LKV we had the pleasure to show for mrs. Boesmans-De Cuyper.
My special thanks to her and the committee of LKV – what a great venue and club-happening!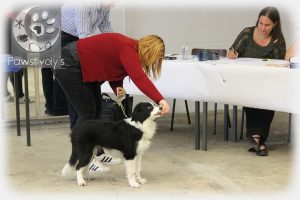 Radio in the Air Tonight from Aest Eloriel – +++ JUNO +++
Minor Puppy Males – 1st Very promising & Best Minor Puppy
Sire: Once A Day I Create History from Aest Eloriel
Dam: Orient Express to Russia with Love from Aest Eloriel
Owned, loved and handed by Charlotte – I am very proud of you two!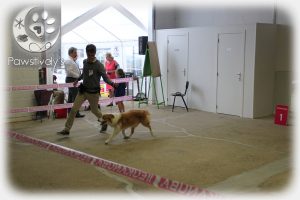 Quit the Stage Baby – I am Bad from Aest Eloriel +++ RHAEGO +++
Junior Males – 1st Very Good
Sire: Locheil Reddy to Rock
Dam: MCh MGrCh IntCh BelVetCh Border Follies Iuna Failea
Owned & Loved by Family Van Assche – Co-Owner Siri; Handled by mr. Cedric Van Assche – SO PROUD!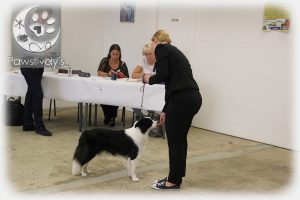 Qirque Du Soleil's Alegria from Aest Eloriel +++ NIMUEH +++
Junior Females – 1st Excellent & Best Junior
Sire: N I'm Like a Daemon on a Graham Hill from Aest Eloriel
Dam: Border Follies Lunna
She may be the sweetest of them all, but once in the ring she is the Diva… Naughty Girl…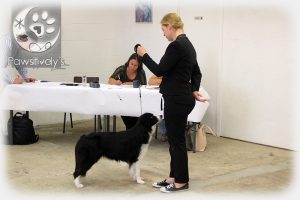 Qaipirinha Black Cherry from Aest Eloriel +++ NALU +++
Open Females – 1st Excellent
Sire: N I'm Like a Daemon on a Graham Hill from Aest Eloriel
Dam: Neverland Royal Lady Lilly Jean from Aest Eloriel
Loved  & Owned by Mrs. Kennes & Mr. Krijntjes, Exclusively handled by mr. Krijntjes and Siri
After her latest Hormone-Rush, Lady Nalu is back on track <3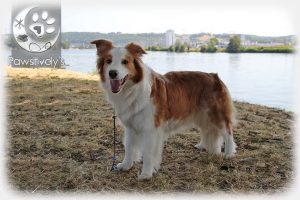 Mch BelVetCh Border Follies Iuna Failea  +++ LUNA +++
Veteran Females – Withdrawn from competition after injury
As Luna started to limp in the first round of our warm-up, I brought her into the ring in my arms and waved her paw to the judge, telling her we withdrew our Red Goddess. We will have to wait until the splinter-fracture, of whom she had the "GO to SHOW" by Surgerist and Specialist, is complelty healed … 'till then
Yet the star of the day was her gorgeous 15 months old Daughter: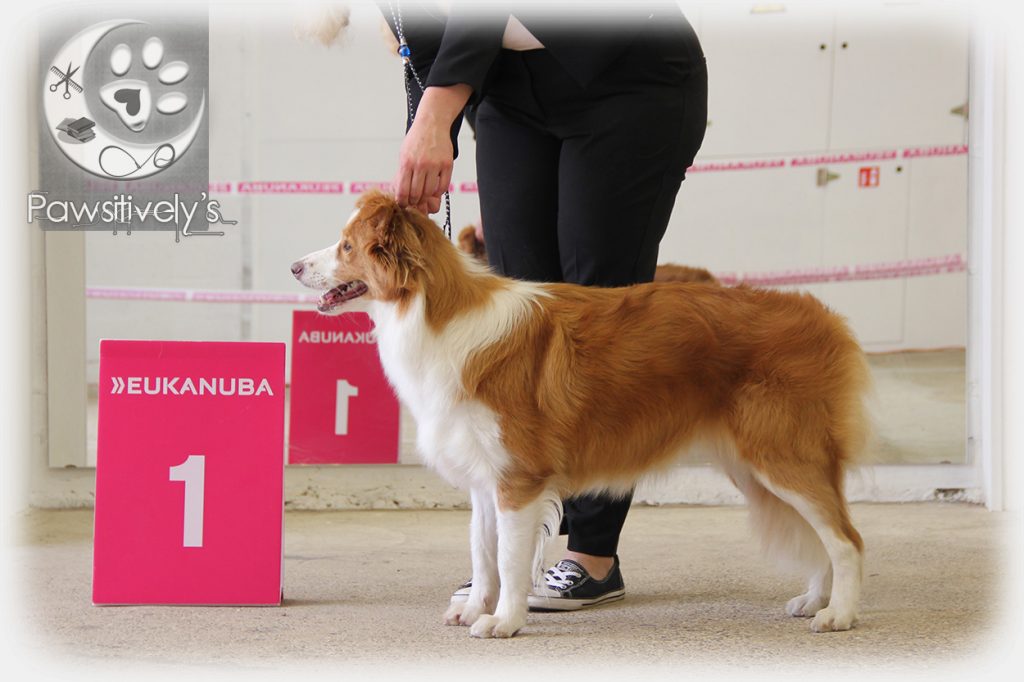 Qhaleesi Light up Th World My Dream from Aest Eloriel +++ KHALEESI +++
Intermedium Females – 1st Excellent
Best Bitch ( Best of Breed ) and 3th Best Bitch in Show
which she gained over some very nice Champions 
<3
Sire: Locheil Reddy to Rock
Dam: MCh MGrCh IntCh BelVetCh Border Follies Iuna Failea
Owned, Loved and Handled by Siri