Ken je dat gevoel? Je mond die openvalt, tranen die beginnen van je kaak te druppen. Niet van angst of droefheid, maar van pure verwondering en gelukzaligheid. Die gloed die je begint te vullen? Vol warmte en liefde en dankbaarheid? Dit dus, maal oneindig.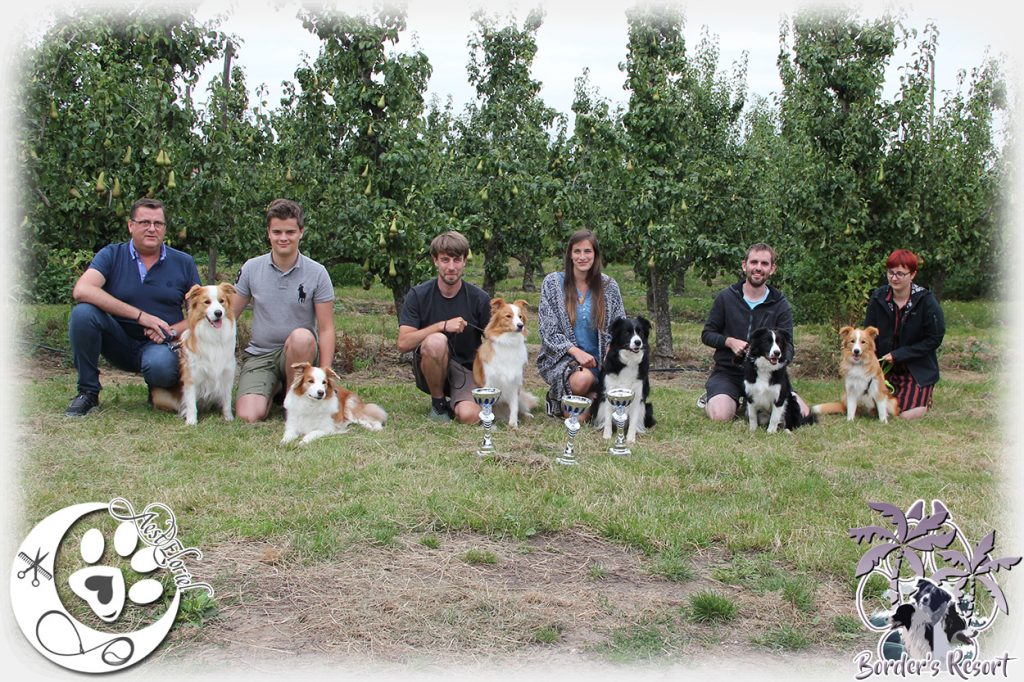 Op de Zomerhappening ( zeg maar een vorm van Club Kampioenschap ) van de LKV behaalden onze hondjes fantastische resultaten onder het keurend oog van mevr. Carine Roobrouck.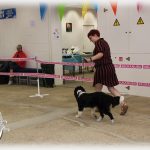 Als aller eerste mocht Cashmere z'n beste pootje voorzetten, voorgebracht door baasje Eline die dit VOORTREFFELIJK deed voor haar eerste keer <3
De smaak is te pakken, Cashmere wordt een SHOWHOND! The Greatest Showman!
Een geweldig keurrapportje voor een opgroeiende kanjer op zak mochten ze plaats nemen achter het bordje van N°1 en kregen ze een ticketje om tegen de beste Puppy Teef te lopen. Veel Belovend!!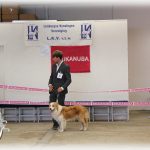 Daarna mocht Rhaego zich weer in de ring wagen – ons varken van dienst begint stilaan toch wat manieren te krijgen 😉 Of is het de volwassenheid die, langzaam maar zeker, de overhand begint te krijgen? Nog een beetje meer tijd en deze knappe gast gaat nog veel hartjes doen overslaan. Mijn dank alvast aan Stefan die Rhaego heeft voorgebracht <3
Ze kregen eveneens een prachtig keurrapport mee alsook dat Rhaego z'n eerste plaats verdiende met een Uitmuntend! Voor de Beste Reu keuring hebben we de voorrang gegeven aan onze concurrent 😉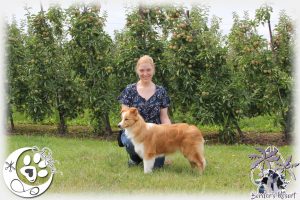 Voor het aller eerste maal mocht kleine MacKenzie een pootje in de Showring zetten. Van dat minuscule, kale hoopje ellende viel niets meer te bespeuren. MacKenzie kwam, zag en overwon het hart van de keurster.
Een keurrapport om van de dromen alsook een 1ste Plaats Veelbelovend en de titel van Beste Puppy.
Met de woorden 'Dit kan niemand je ooit nog afpakken' verliet ik de ring.
We mogen dromen van een sprankelende show-carrière voor ons mooie meisje.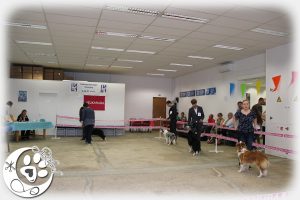 Tijd voor ons Duo van Open teven: Nalu en Khaleesi, beiden 2 jaar oud en aan elkaar gewaagd. Waar de Kerstshow steevast Nalu's overwinningsplaats blijkt te zijn, zo mag Khaleesi zich op de Zomershow voor het 2de maal op rij 'Victorious' noemen.
Beiden met een geweldig rapportje en beiden met een Uitmuntend viel ons enkel nog de strijd voor 'Beste Teef' te lopen…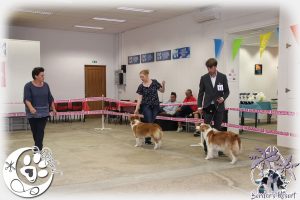 Deze Battle of the Bitches ging uiteindelijk tussen niemand minder dan Khaleesi en VEERTIENVOUDIG showkampioen… Mama Luna! Met de 10 jaar ervaring op haar palmares wist ook zij de keurmeester voor zich te winnen en voegde een Excellentje en 'Beste Veteraan' toe aan de lijst. Tussen Moeder en Dochter liep het hoog op, maar uiteindelijk bleek Khaleesi alle troeven in de poot te hebben waarmee we dus 4 rode Ereringtickets hebben verzameld.
Van deze 4 tickets wisten we er drie te verzilveren… of eerder… te ver-rossen…
Aest Eloriel & Border's Resort gaat naar huis met:
Male Puppies:
1 VP – Border's Resort's Soul n Body King of My Heart 'Cashmere'
Male Open:
1 EX – Quit the Stage Baby – I am Bad from Aest Eloriel 'Rhaego' Res BM
Female Puppies:
1 VP – Royal Highness Queen of Scots from Aest Eloriel 'MacKenzie' – BEST PUP – BEST PUPPY IN SHOW
Female Open:
1 EX – Qhaleesi – Light Up Th World – My Dream from Aest Eloriel – WINNERS BITCH
2 EX – Qaipirinha Black Cherry from Aest Eloriel
Female Veteran:
1 EX – MCh MGrCh IntCh Border Follies Iuna Failea – BEST VETERAN – BEST VETERAN IN SHOW
Aest Eloriel: BEST BREEDINGGROUP IN SHOW