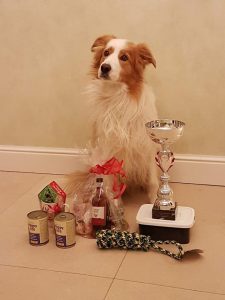 Yet another Club-Champion… I can't believe it but our Obedience-Boys are doing GREAT together with their owners.
I'm so grateful to my furkids and their owners, whom are doing such a great job.
Now I Heal The World Cuz I'm From Aest Eloriel 'Diesel' gains P1 Club Champion with an Apport of… NINETEEN SECONDS!
Christa, Diesel, WELL DONE!!!
Diesel is a son of Luna ( MCh MGrCh Border Follies Iuna Failea ) and Elegance in Red's first litter