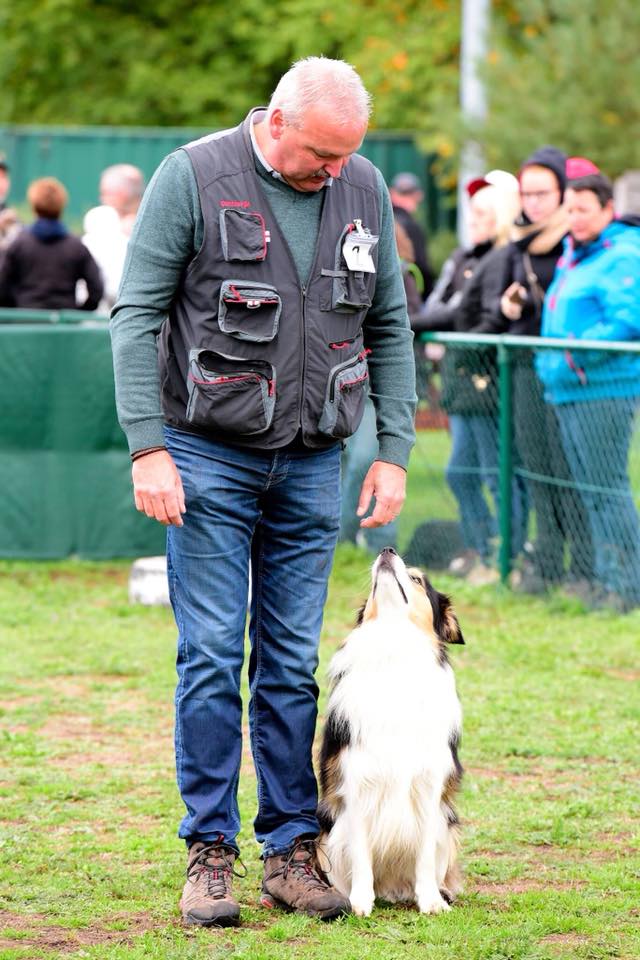 Yazzie & Zino hebben deelgenomen aan de gehoorzaamheids- wedstrijd in Zutendaal!
Ook Pepper was van de partij, zij werd uitgedaagd haar Gehoorzaamheidsbrevet te spelen!
Yazzie & Zino did great at the annual Obedience competition in Zutendaal.
Pepper also attended a contest on this dogschool, she tried to gain her Starter's License for Belgian Obedience.
BREVET-CLASS
Heidi & Pepper – Quill's Are Drawin' Butterflies from Aest Eloriel – Teddy x Luna '18: 89/100
DEBUTANT's
Luc & Yazzie – Qookies & Cream from Aest Eloriel – Damon x Djinai'17  –  82/100
Reinhilde & Zino – On the Horizon Hoist the Colours from Aest Eloriel – MJ x Sookie '15 : 72/100
Wij zijn super trots!!!