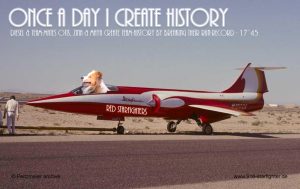 In Gravelines zijn het dit weekend de Wereldkampioenschappen Flyball, mee van de partij en geselecteerd als 1 van de 40 beste teams ter wereld: the RED STARFIGHTERS.
The Red Starfighters uit HS Lupus te Halen… met als leden Gio, Tine en: TURBO DIESEL!
De resultaten vandaag waren geweldig voor het Team van HS Lupus. Niet enkel wisten ze hun Team-Record te verbreken ( Otis Zina Diesel Maya als lopers – Hector en Blue als reserve ) maar hebben ze ook in de voormiddag hun races kunnen winnen.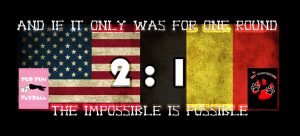 In de namiddag liepen ze dan tegen één van de beste teams van ons Belgenlandje en het übermachtige team uit de Verenigde staten aan. Toen deze laatste hun aller-laatste balletje voor die dag 'kegelde' verloor de hond deze warampel wat Maya de tijd gaf om de voorsprong bij te benen.
The Red Starfighters versloegen in hun allerlaatste manche het beresterke FurFun!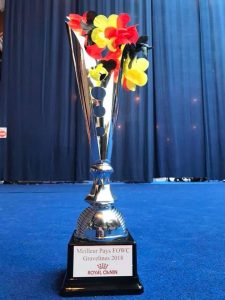 Tijdens het Gala-feest werd dan ook nog het sterkste Flyball-land voor 2018 gekeurd…
Laat die Brabançonne maar klinken!!! VIVE LA BELGIQUE – LEVE BELGIË!
Morgen is het dan zover, het hoogtepunt van het WK met een dubbele afvalling.
Kunnen de Belgen nog wat 'snoepen'? We maken een goede kans!
Maar liefst 4 teams lopen in de hoogste divisie!! 3 Belgische teams, waaronder the Red Starfighters, knokken in Divisie 2 en eveneens 3 Belgenteams sterk is Divisie 3. 1 Team uit ons landje in Divisie 4 en de laatste Divisie laten we als land achter ons liggen…
Laat Zwart Geel en Rood spreken morgen!
OP HET WK FLYBALL 2018 te GRAVELINES!
AEST ELORIEL IS PROUD OF ONCE A DAY I CREATE HISTORY FROM AEST ELORIEL
& THE RED STARFIGHTERS FLYBALL TEAM – BELGIUM